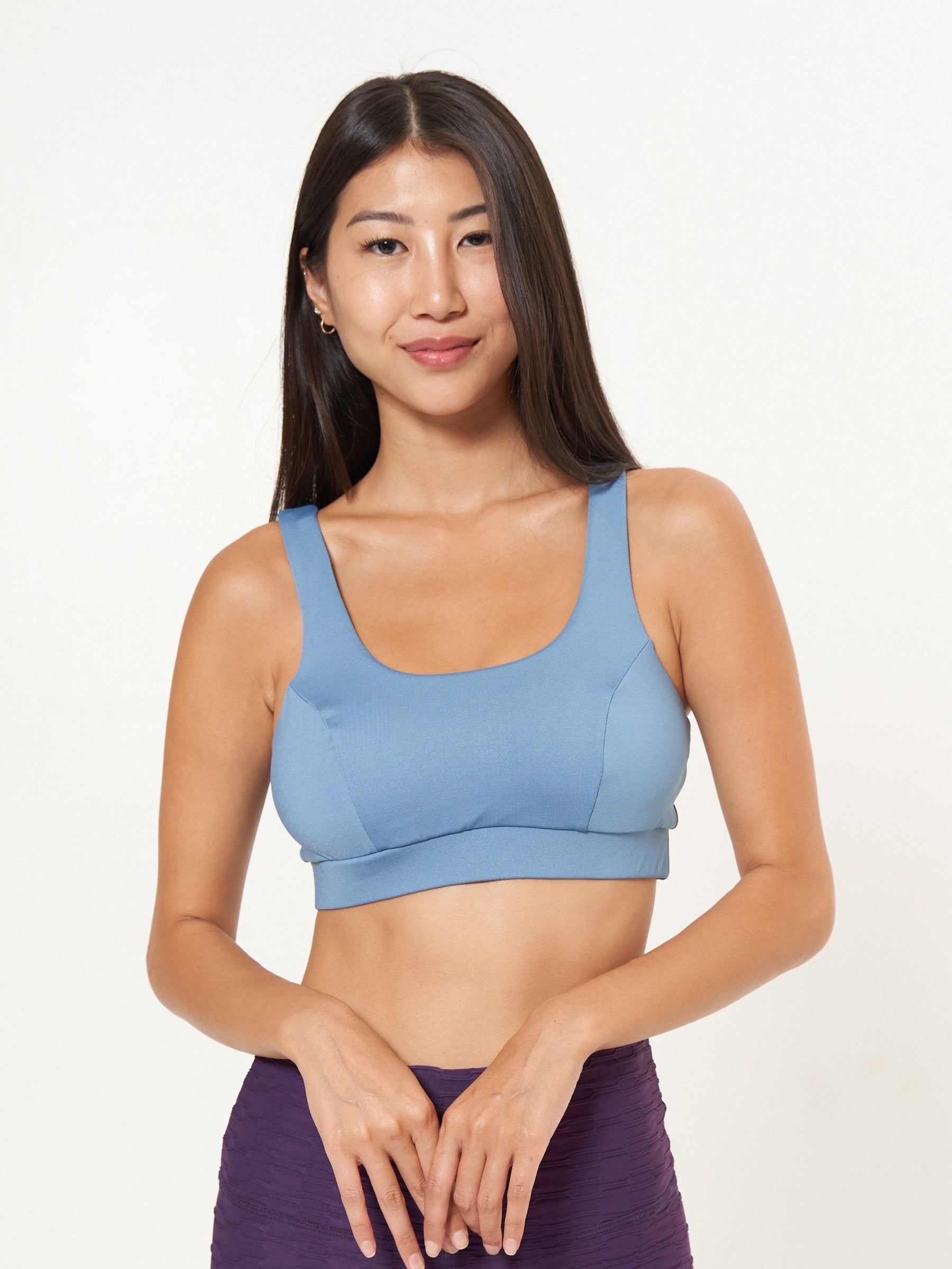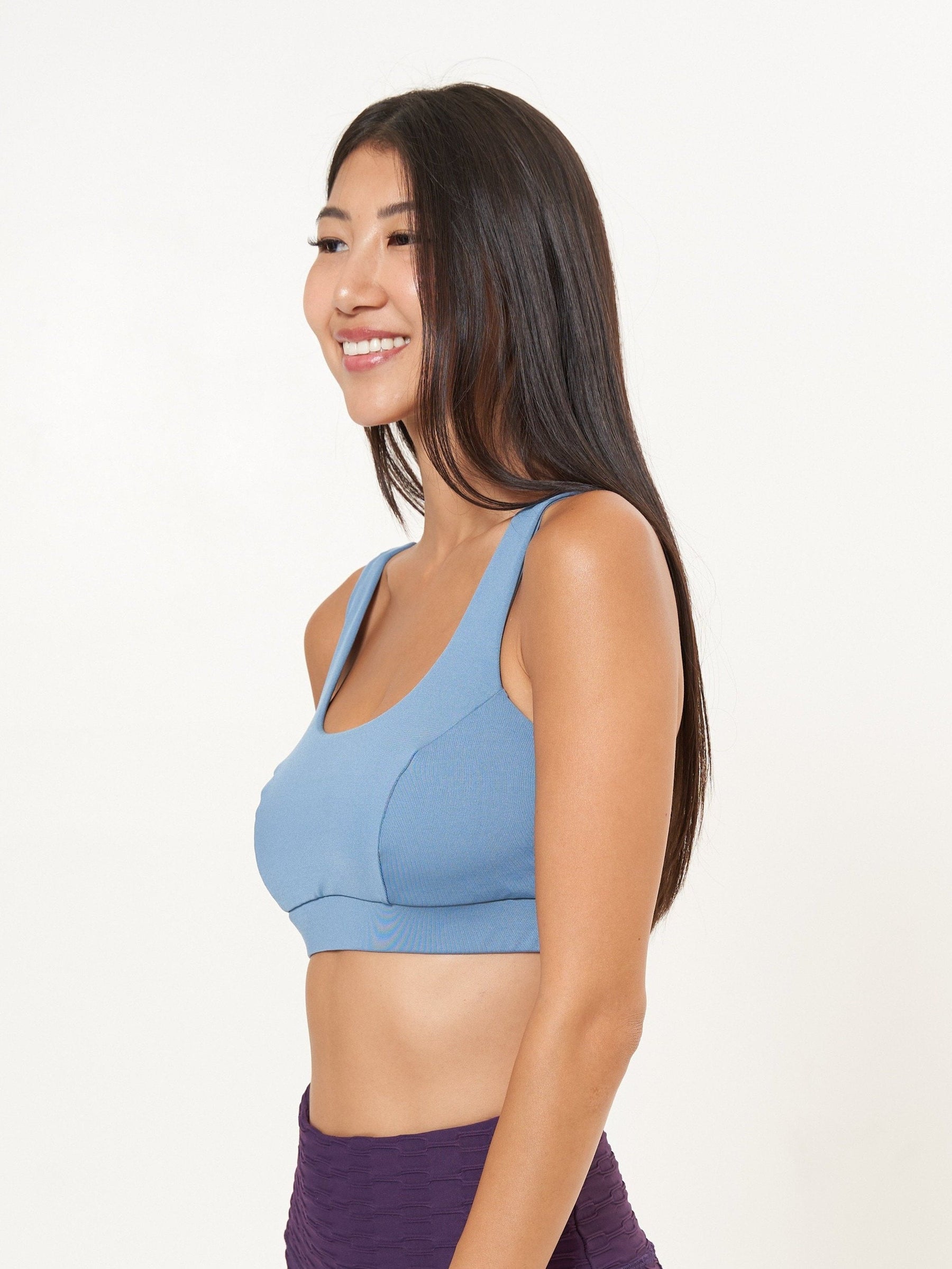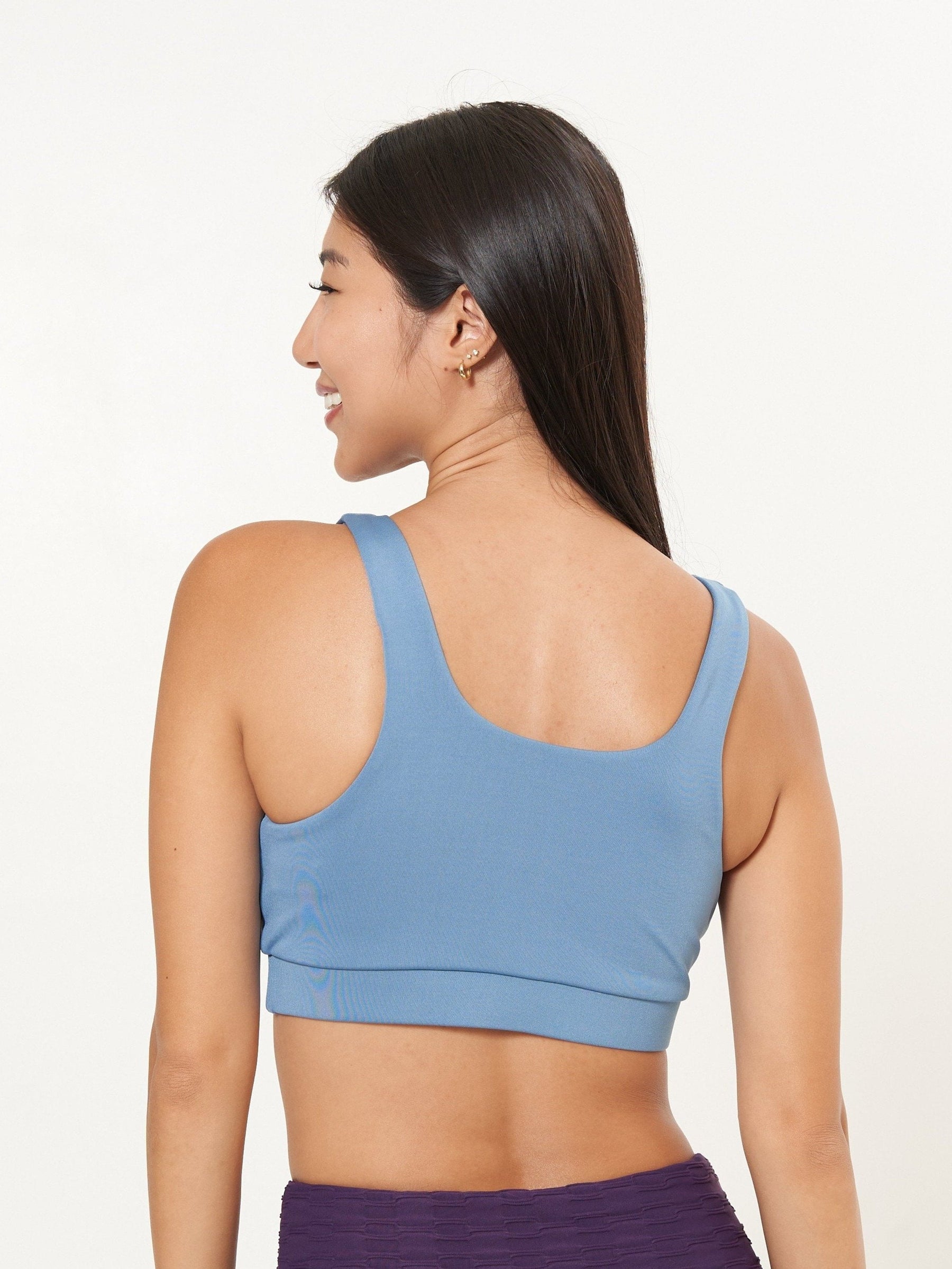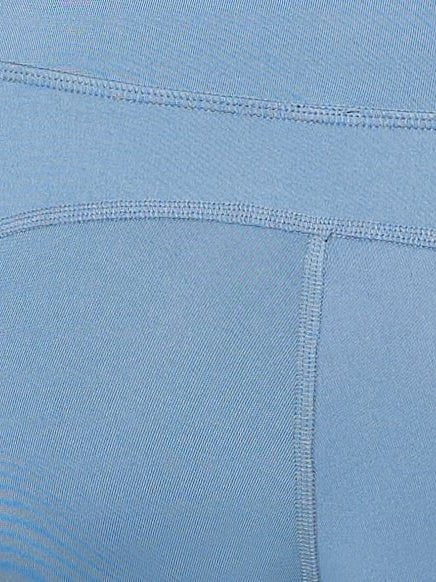 Double Scoop Bra Top - Slate Blue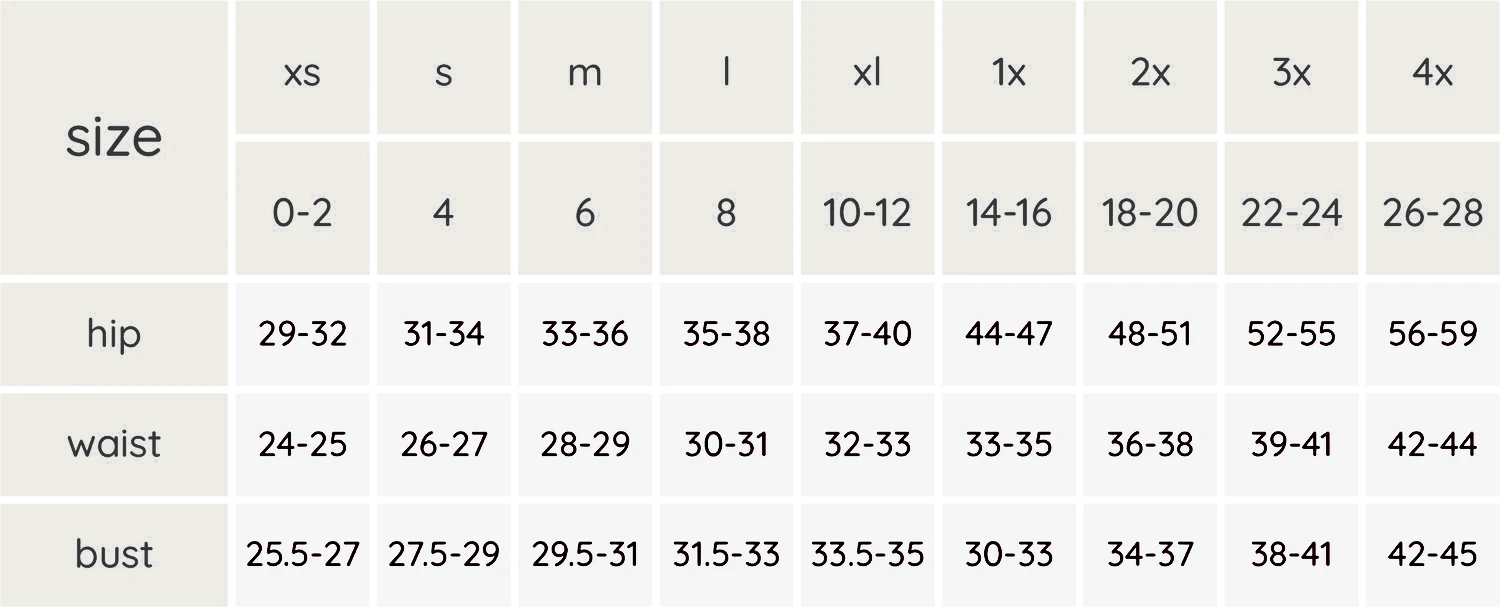 Introducing the Lola Getts® Double Scoop Bralette - the ultimate in comfort and support for your medium-impact workouts. This classic performance bra top is designed to move with you and maintain its shape, providing maximum coverage and compression to keep you secure during your workout. The moisture-wicking technology helps to keep you dry so you stay comfortable while reaching your wellness goals. Whether you're at the gym, out for a run, or just running errands, this bra top has got you covered. Upgrade your athletic apparel with the must-have Lola Getts® Double Scoop Bralette.




5" double layered waistband



our fit
There is nothing worse than ill-fitting, uncomfortable activewear and we refuse to go into production until the fit it is perfect.
We won't compromise on fit, so why should you?